Live 4K Ultra HD content delivery was demonstrated over AsiaSat satellite. Vibrant video content delivered by AsiaSat 3S from AsiaSat's Tai Po Earth Station was displayed on a 84" 4K TV to attendees at the 4K Technology Seminar organised by Hong Kong Cyberport Management Co. Ltd. Technology Centre at its new Master Control Centre in Hong Kong.
The transmission demonstrated the ability to distribute 4K content via satellite, paving the way for the commercial launch of 4K distribution services to digital cinemas and consumers.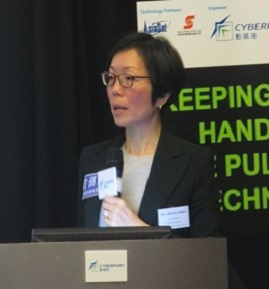 Sabrina Cubbon, Vice President – Sales and Marketing of AsiaSat gave a presentation on 'Satellite Transmission for 4K' at the seminar. Cubbon discussed the challenges and requirements of efficient satellite transmission of 4K, such as the availability of new modulation and coding techniques and more advanced compression technologies.