Maritime VSAT Terminal
AsiaSat's maritime VSAT terminals provide reliable, cost-effective and high-speed connectivity that serve vessels of all sizes. 
These terminals come in 3 sizes ranging from 60cm to 1m. They are light in weight, compact, and easy to install, operate and maintain. 
Key Features
3-axis stabilised, 4-axis tracking
Built-in inertial guidance and BD (Beidou)/GPS module, no additional gyro-compassing inputs from vessel required
Compatible with Gilat, iDirect, Newtec and UHP modems
Built-in Wi-Fi
IP56 standard
2-year warranty
iDirect X5, IQ200 and UHP-100 modem can be installed inside the antenna radome
A glance at the specifications of the maritime VSAT terminals from the table below.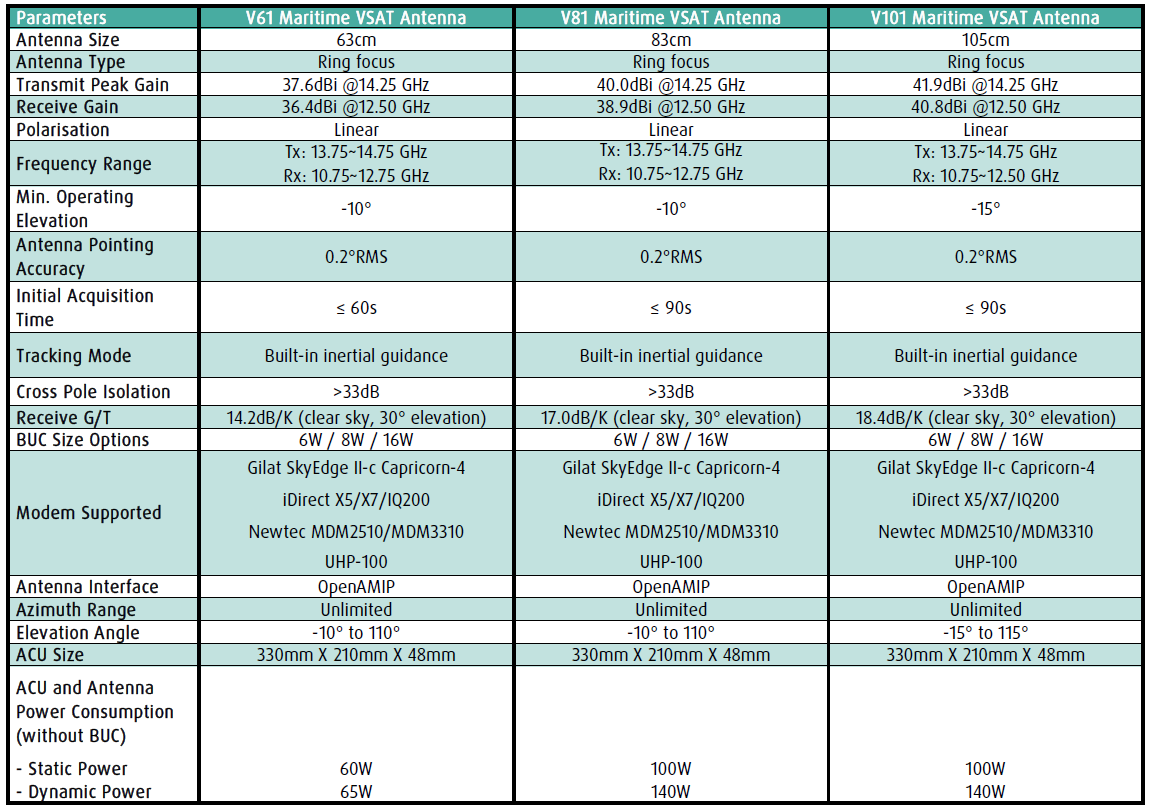 In addition to versatile and affordable maritime products, AsiaSat also provides fully integrated, end to end maritime solutions serving all segments, including merchant, fishery, passenger, leisure and oil & gas through the teleport hub at our Tai Po Earth Station in Hong Kong and our comprehensive Ku-band coverage over major shipping routes across the Asia-Pacific region. 
If you need more information, please email SAILAS@asiasat.com
Download
Download our product leaflets from the links below.