Thanks to Blue Origin's special efforts to have flown 100 sets of AsiaSat 30-Year stamp panes to space and returned to Earth during a successful New Shepard mission on 11 December 2019, AsiaSat has created a limited edition space-travelled stamp pane souvenir as a mark of appreciation for the support from our long-term partners and customers while we commemorate the 30th anniversary of the launch of our first satellite AsiaSat 1, also Asia's first private regional satellite.
This stamp pane with a set of 12 different stamps was designed to celebrate AsiaSat's 30-Year milestone. It marked a selection of AsiaSat's most remarkable moments in the past three decades, including the service launch of Asia's first regional satellite television, Star TV on AsiaSat 1, AsiaSat's successful IPO in Hong Kong, the inauguration of AsiaSat Tai Po Earth Station and many more.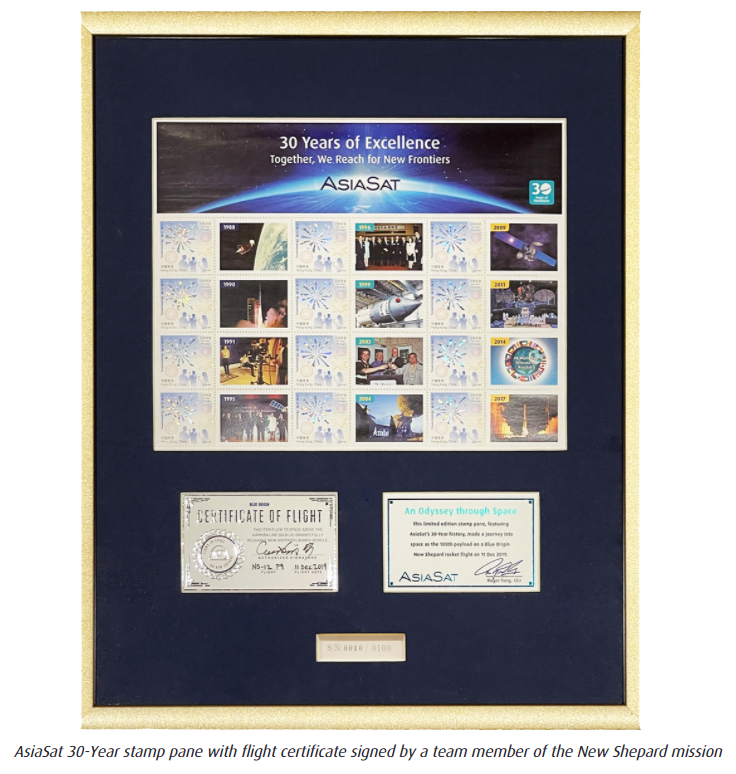 These 100 sets of limited edition stamp panes made a journey into space as the 100th payload on Jeff Bezos' Blue Origin New Shepard rocket NS-12 mission on 11 December 2019, which was a key step as it moved closer to human spaceflight. Each space-travelled 30-Year stamp pane souvenir is uniquely numbered with a flight certificate.
The New Shepard system is a fully reusable space vehicle purposely designed to take human and payloads to space, and back to Earth. Click to watch the New Shepard Mission Highlights and New Shepard Webcast Replay of this particular NS-12 mission.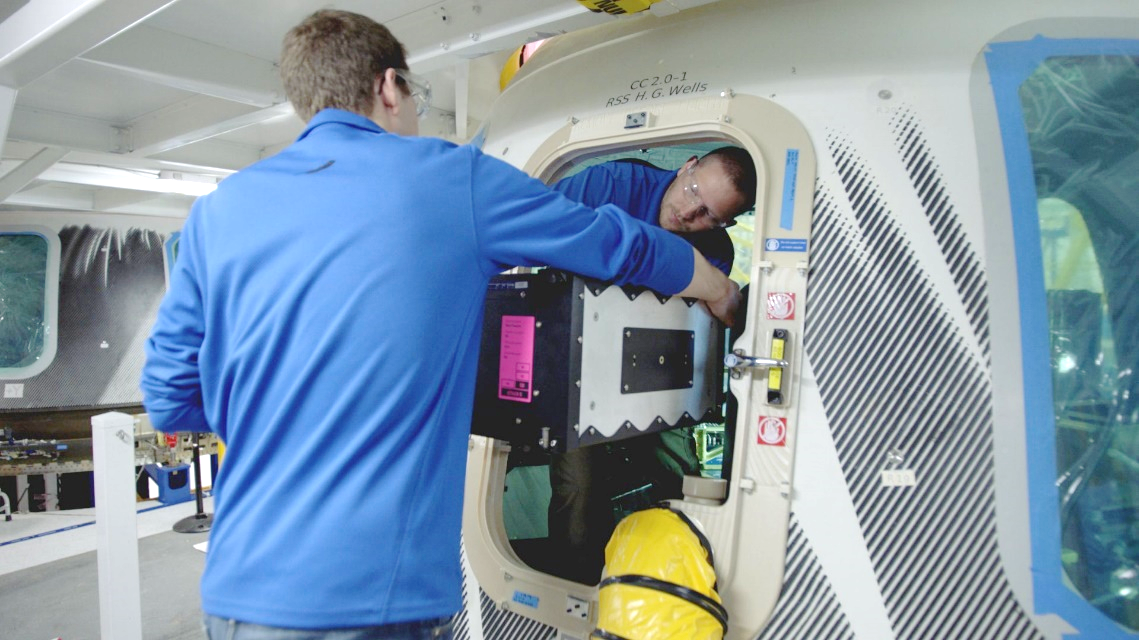 AsiaSat 30-Year stamp panes as the 100th customer payload loaded onto the capsule of Blue Origin's New Shepard rocket. Credit: Blue Origin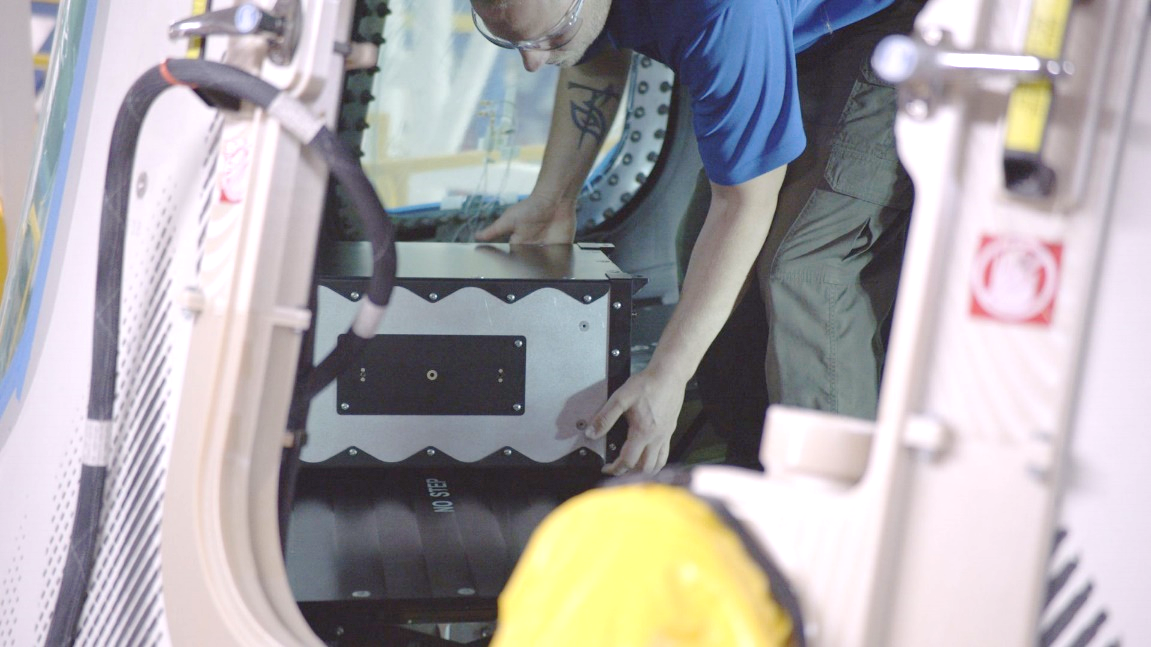 AsiaSat 30-Year stamp panes on board New Shepard rocket, ready for the NS-12 mission on 11 December 2019. Credit: Blue Origin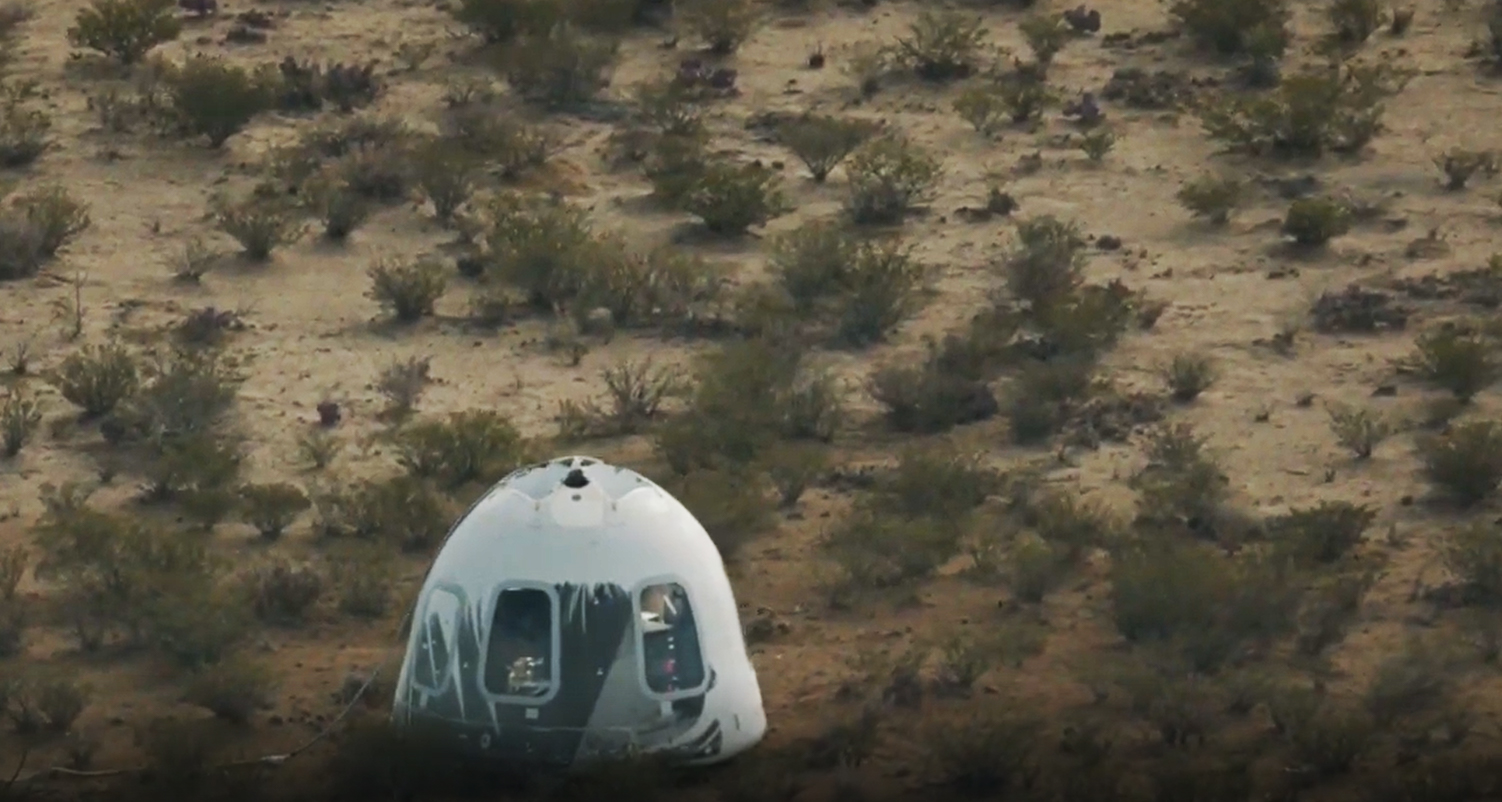 The New Shepard crew capsule touchdown after the rocket reached an altitude of about 104.6 km (~65 miles) and returned to Earth. Credit: Blue Origin