April 22, 2016, AsiaSat Beijing Office and CiticSat held a unique retirement party for Haiming.
In the afternoon, all the staff in the Beijing office were organised to finish a ten kilometers spring hiking in Olympic Forest Park. Haiming completed the hiking within 1 hr and 50 mins, achieving the 3rd place among all.
At the dinner, Zhang Yan and Haiming gave the awards to the colleagues that have achieved excellent results in the hiking to encourage the "never give up" spirit that everyone has demonstrated  during the game.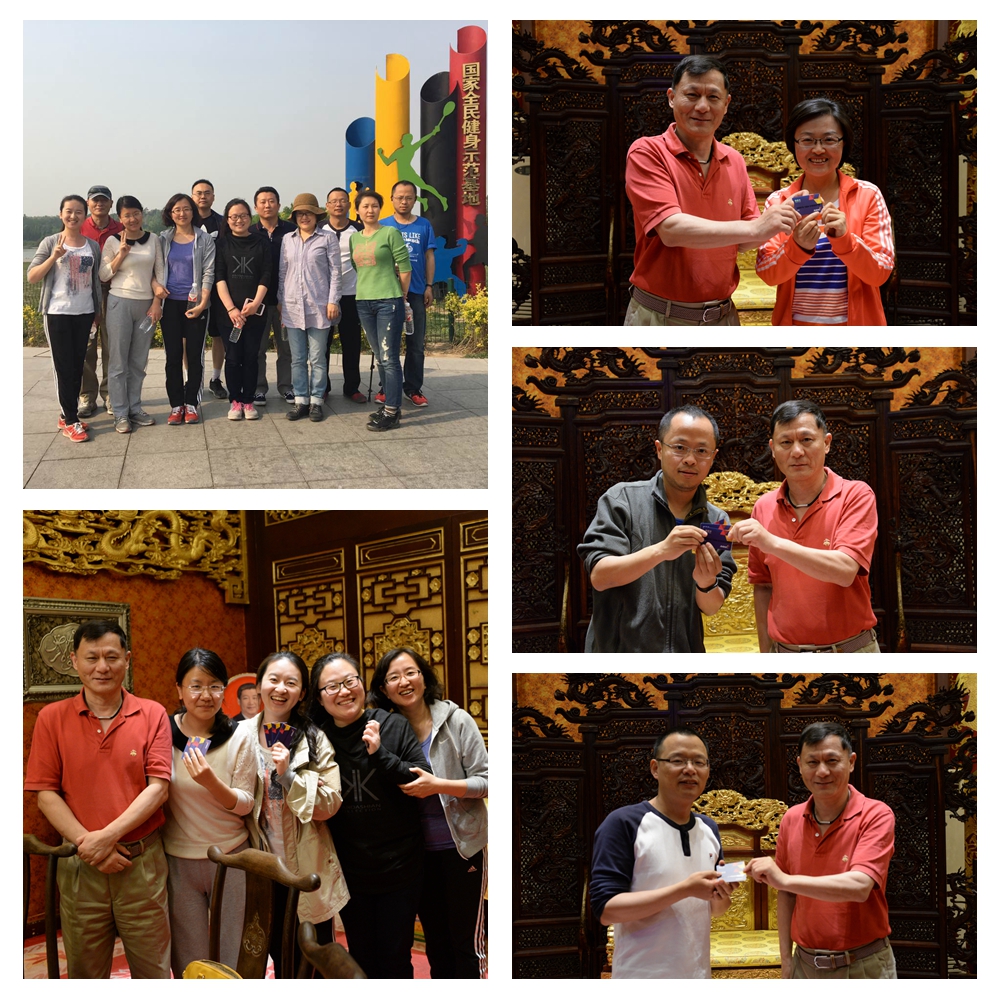 After that, a video that pre-recorded  with all staff's farewell messages to Haiming was played. Haiming has worked together seamlessly with colleagues in Beijing office for eight years to develop our business in China market, a deep bond was forged between Haiming and everyone there. Every message in the video was heartfelt blessings from them.

Colleagues also carefully prepared a retirement yearbook with photos collection of all the happy memories since 2008, among which there was a photo with cartoon avatars specially designed for all the staff. An exquisite retirement gift - a vase symbolising happiness, with overwhelming love and respect from colleagues was given to Haiming. The gift from Zhang Yan was a precious cloisonné vase with painted patterns representing auspiciousness, family happiness and great fortune.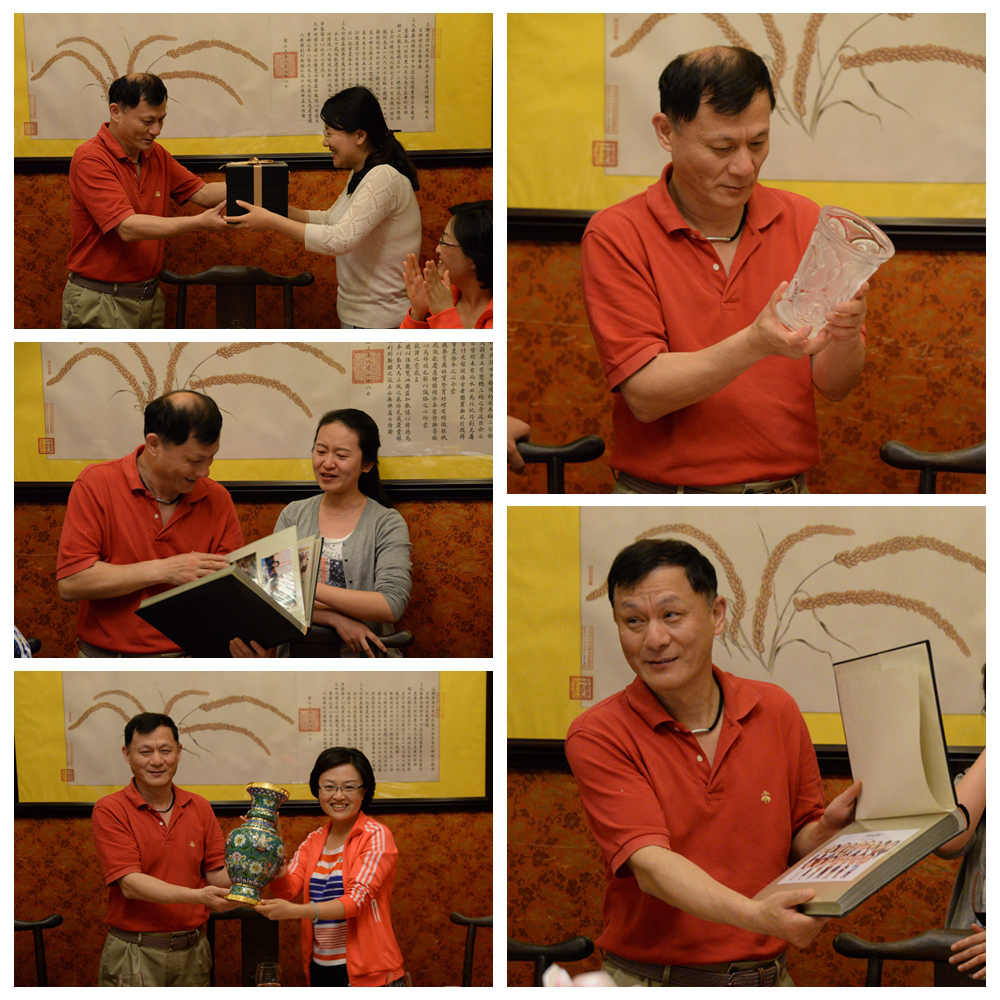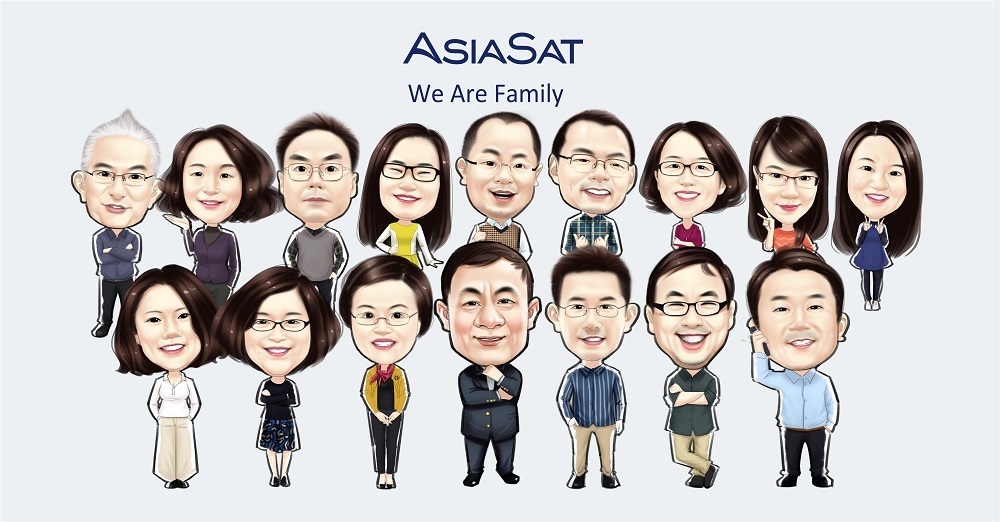 Hong Kong office also prepared a series of surprises during the farewell party.
A really sentimental video recorded with staff's farewell messages to Haiming was played, with everyone's impression and recognition of his relentless efforts and dedication, along with a replay of Beijing office's video.
After that, William Wade, President & CEO of AsiaSat expressed our gratitude for Haiming's hard work and contribution over all these years with an exquisite gift.

 Along with the good food and drinks served, colleagues were lining up to take photos with Haiming, and fighting for a chance to have drinks with him.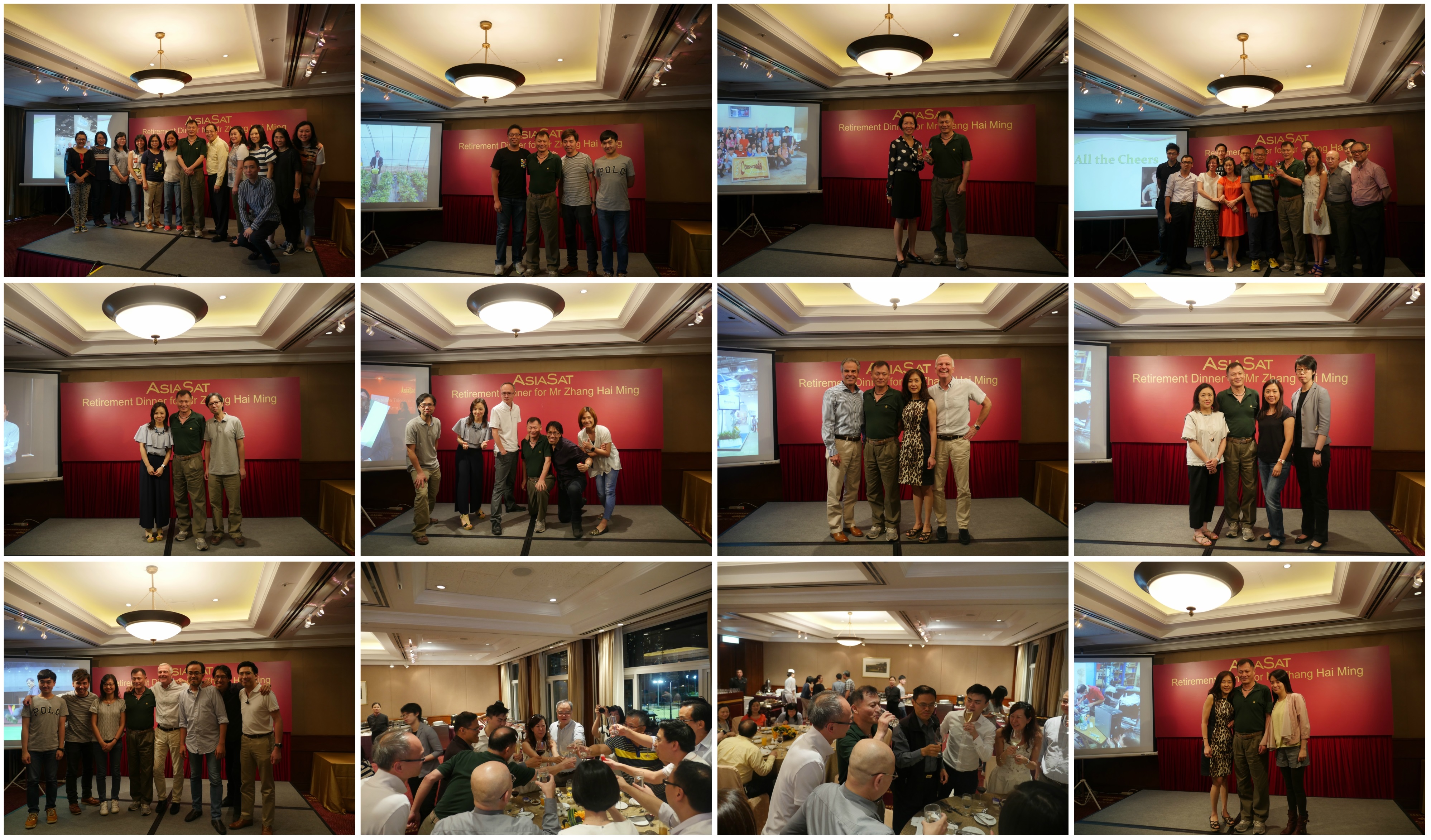 As Haiming always said, retirement is not the end but a new beginning and he will be in the new advisory position to continue working with us together. 
Haiming, Bon voyage for your retirement life but the connection and the bonding with AsiaSat's employees will be just as before.