AsiaSat's industry leadership and quality services were showcased to an international audience earlier this month in Singapore at the CASBAA Satellite Industry Forum and the CommunicAsia Exhibition and Conference. We were thrilled to share our insights on industry developments, and present AsiaSat's values and expertise to customers, partners and industry delegates through the following activities:
- Interactive Sports Challenge in 4KTV@AsiaSat's booth
- UHD content delivery via "4K-SAT"
- Xperience zone sessions for customers, partners and prospects   
- Satellite Operators Panel discussion at CommunicAsia Conference
These events attracted the attention of many industry delegates, providing us with a platform to meet with customers and prospects.
CASBAA Satellite Industry Forum on 30 May
The CASBAA Satellite Industry Forum  is an essential event supporting the satellite industry's continued growth in the Asia-Pacific region. With a speaker pool drawn from the biggest and most trusted names in the industry, delegates can experience the best in the business, network with their peers and expand their market potential.
William Wade, President, and CEO of AsiaSat took part in an interactive session "The Way Ahead- the CEOs Opine", in which an on-site poll was conducted to collect and discuss answers from the CEO speakers as well as all the audiences.   He expressed the point that though challenges are continuing this year associated with the market trend and irrational price,  the industry should stay optimistic to be more cautious on the pricing as well as looking for a new change. In terms of promising future market,  China is a huge market with great opportunities, in which AsiaSat possesses advantages since we regained the permit to provide video services to China this year and the fact that we are on the side of the Chinese government within their regulations.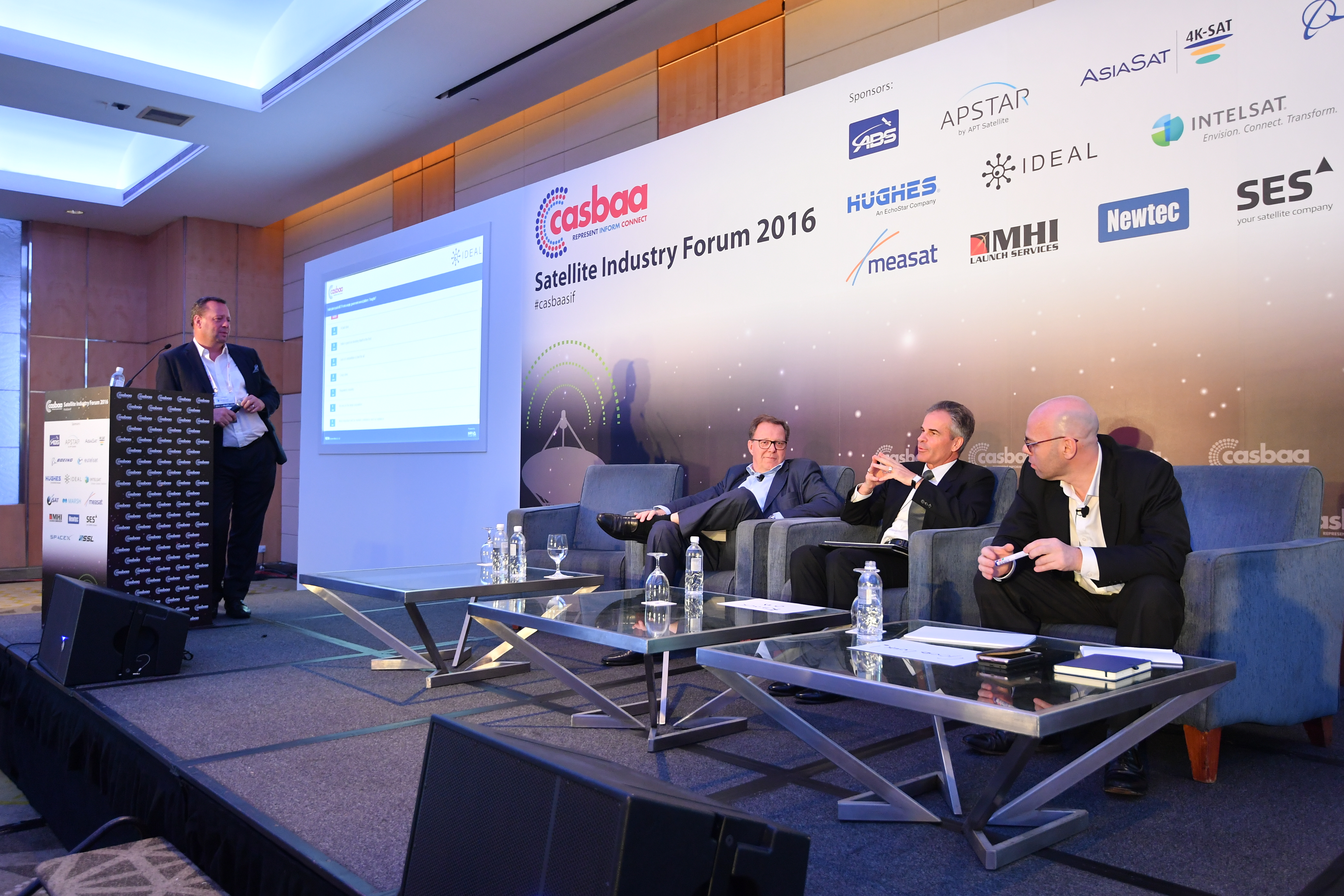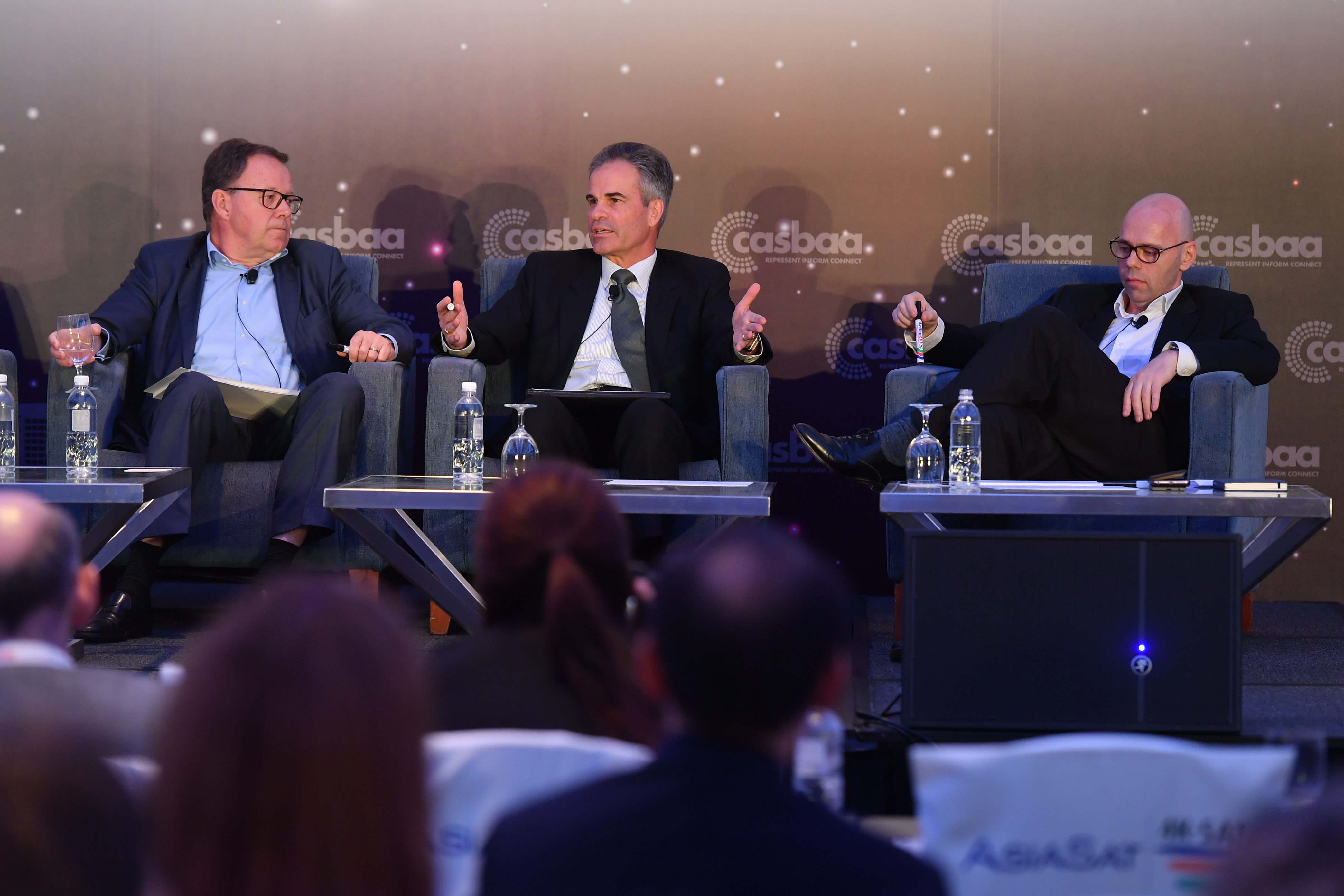 CommunicAsia Booth Highlights, 31 May-3 June
Closely following CASBAA, CommunicAsia took place on 31 May-3 June. With over 1,100 exhibitors from nearly 50 countries/regions , this exhibition is Asia's most established ICT, broadcast and digital multimedia event.
CommunicAsia maintains its position as the integrated platform for industry professionals to congregate and companies to announce major launches and partnerships, drawing more than 22,000 show visitors over the 4 days.
This year AsiaSat consistently presented the world a finer and refreshing rebrand booth with overwhelmingly good reviews. The AsiaSat team worked together to present the approachable and partnering quality as well as showcased our latest innovations, tailored to address evolving business needs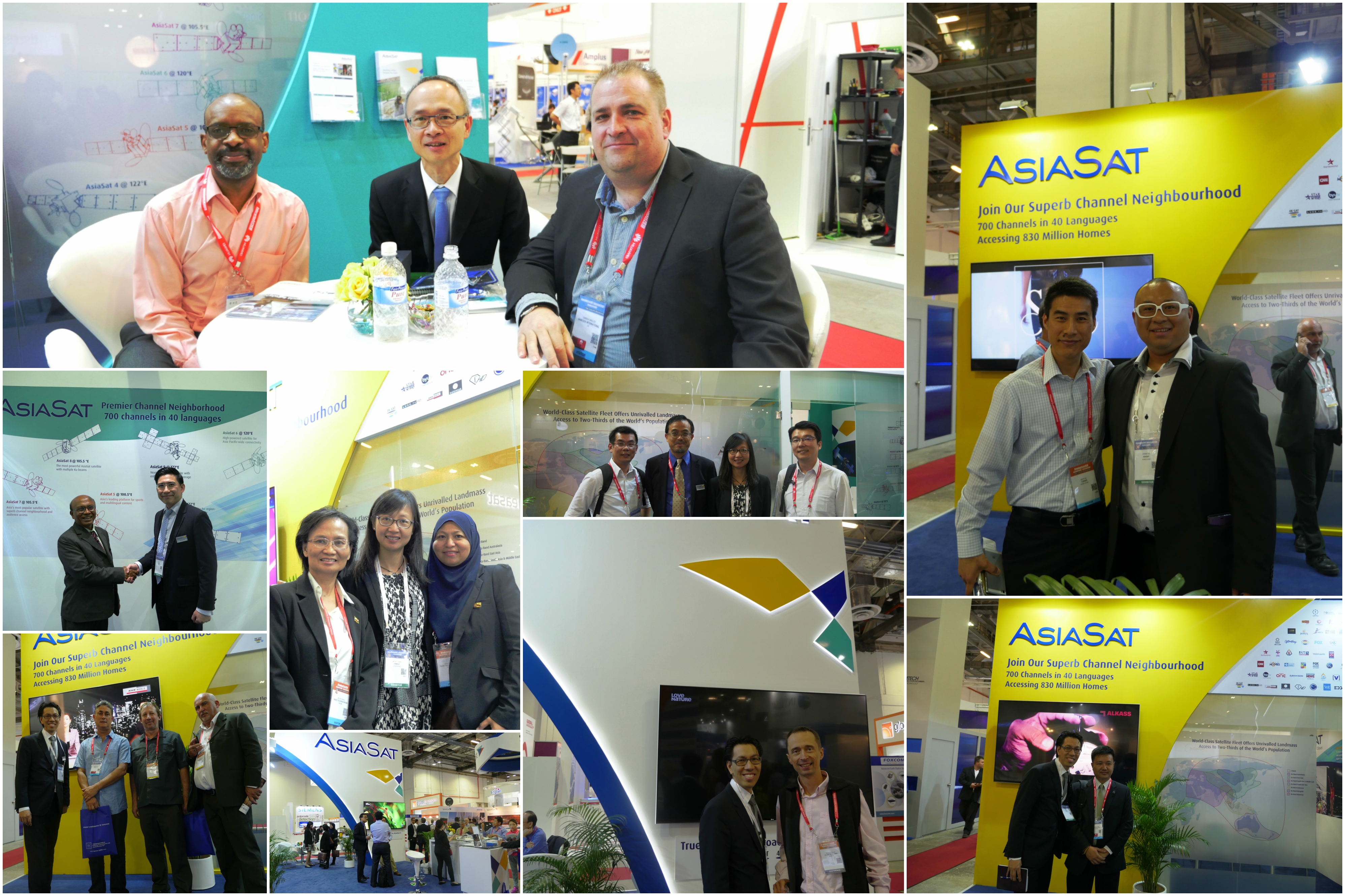 Panel Discussion @ CommunicAsia Conference
On 31 May at the Satellite Operators Panel discussion at CommunicAsia Conference, Philip Balaam, Vice President of Sales and Business Development shaped the debate in the hot discussion HTS Monetisation and Deployment Strategies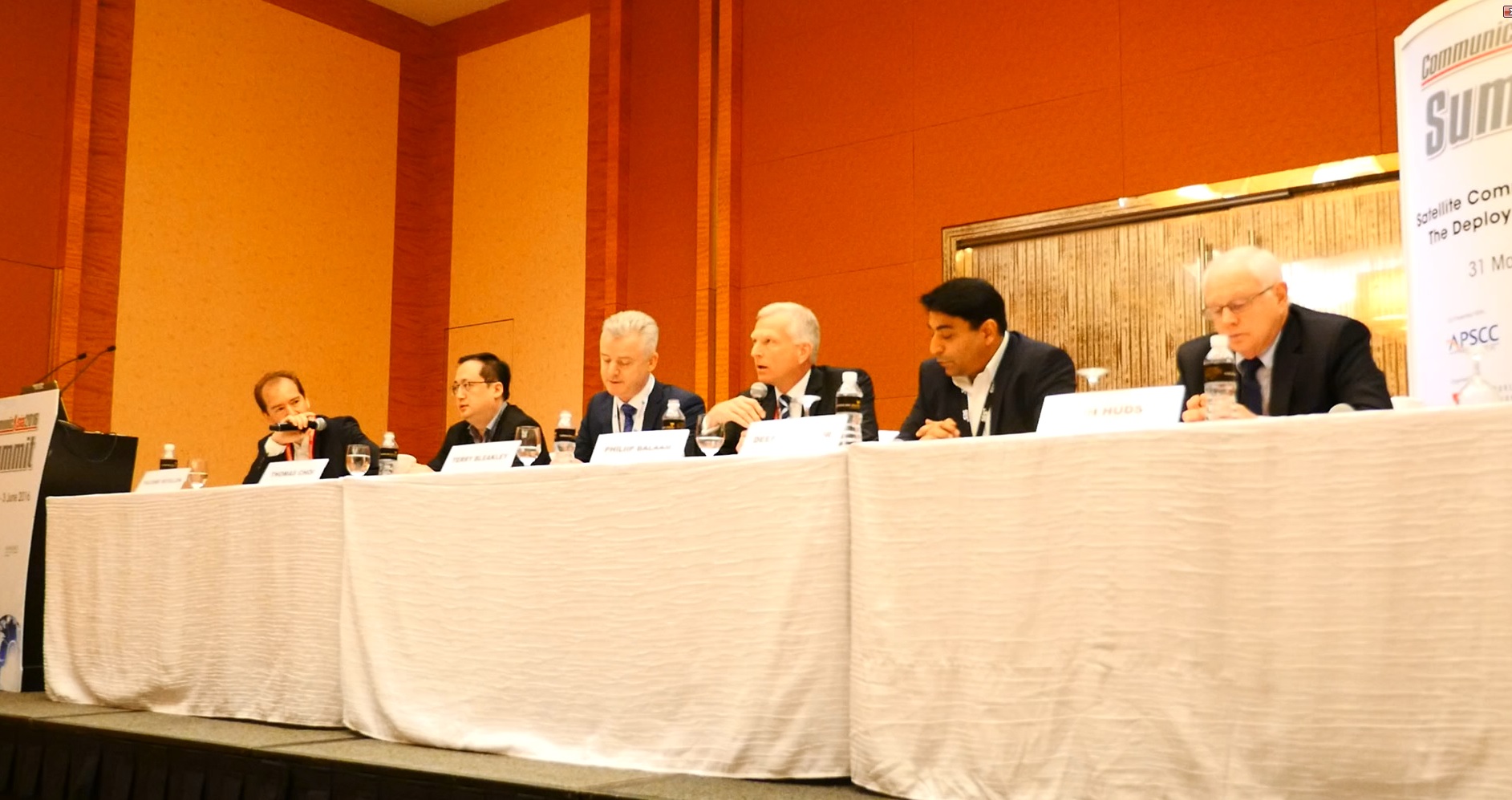 Now let's see a short 4K video of our on-site activities as well as interviews with our customers.
(The resolution will be auto-adjusted according to your bandwidth. Please manually change the setting to 4K if you prefer better resolution)