AsiaSat's industry leadership and quality services were on show for two international audiences at the end of last month, with CABSAT in Dubai and CCBN in Beijing. We have shared our expertise and insight with the industry, discussing new developments and what customers are seeking, as well as catching up with our partners.
AsiaSat @ CABSAT 2017
We showcased our expanding satellite fleet and high quality satellite solutions at CABSAT in Dubai for 3 days starting 21 March, appreciating the opportunities to meet and discuss the broadcast and satellite industry with old friends and new customers.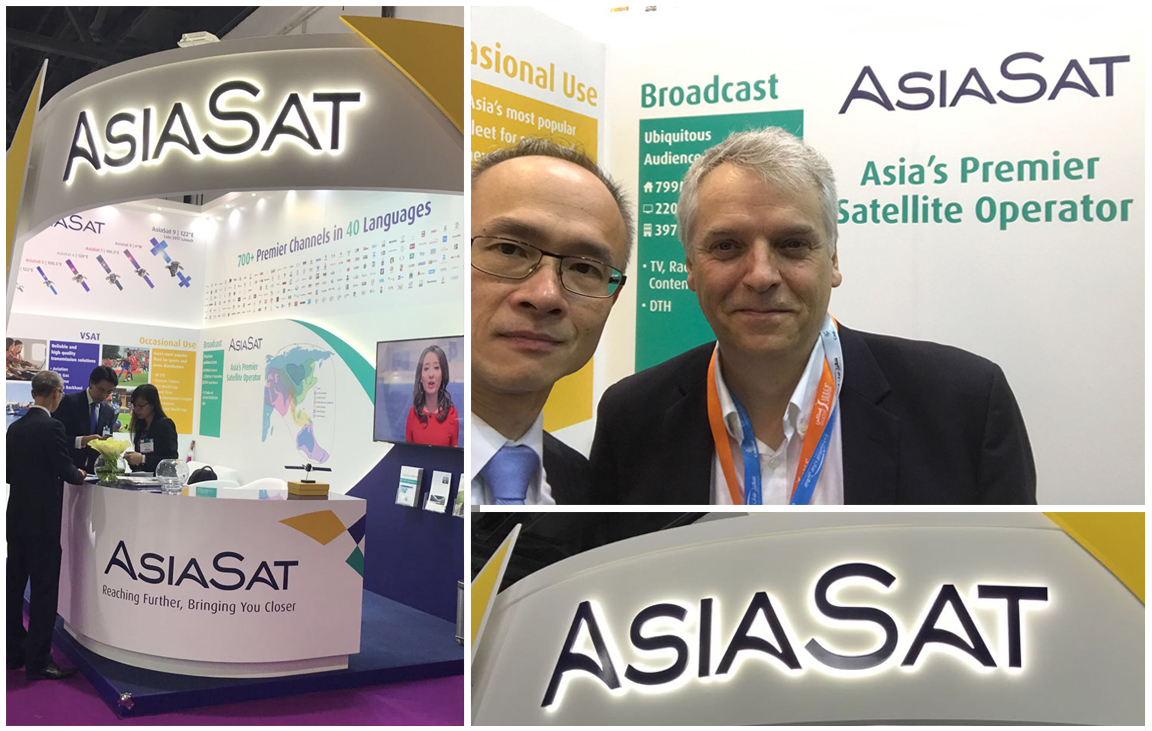 Highlights were AsiaSat's broadcast platforms that are amongst the world's most-watched, distributing 700 television and radio channels from the Middle East, Europe, South Asia, East Asia and International Networks. These services include Asia's largest Middle Eastern bouquet of 40 Arabic television and radio channels that serves a potential market of over 200 million Arabic speakers in Asia-Pacific region, and the 200-channels TV bouquet from South Asia.  Another highlight was AsiaSat's newest satellite AsiaSat 9, that is planned for launch in late 2017 to offer additional high quality Ku-band capacity for emerging markets such as Myanmar, Mongolia and Indonesia.
AsiaSat also excitedly announced at the show our expanded collaboration with long-time customer European Broadcasting Union (EBU), and through our partnership with Globecast to provide content delivery solutions for new customer TRT in Asia.
CITICSat @ CCBN 2017
CITIC Satellite (CITICSat), who holds the exclusive right to market AsiaSat's transponder capacity in Mainland China, showcased AsiaSat's fleet and its comprehensive range of satellite services at the 2017 CCBN exhibition in Beijing on 23-25 March.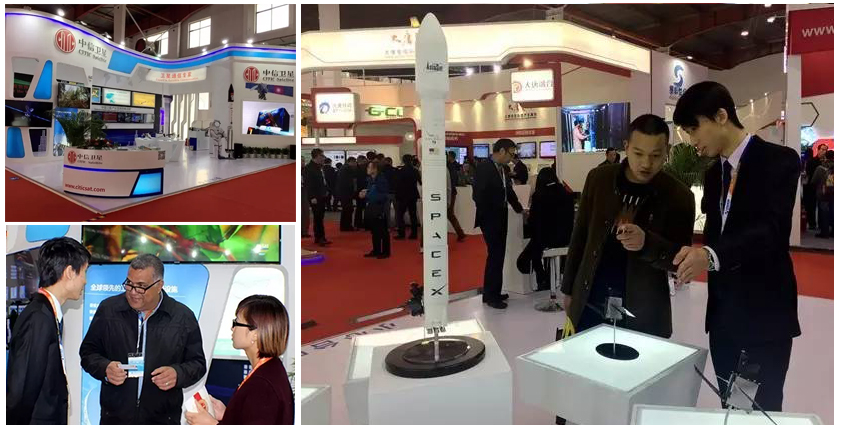 This year's theme at CCBN was about serving the broadcast and TV industries with new range of satellite resources. CITICSat introduced to industry experts, traditional and new media its advanced satellite broadcasting services, including the wide-ranging HDTV channels from new customer Shanghai Interactive Television (SiTV) on AsiaSat 6 and China's first UHD demo channel '4K-SAT' distributed on AsiaSat 4.
AsiaSat is one of the early pioneers of TV and radio broadcasting service in China with AsiaSat 1 started to offer nationwide coverage since 1990. In 2015, AsiaSat 6 received from the State Administration of Press, Publication, Radio, Film and Television of the People's Republic of China (SAPPRFT) full licensing approval to provide video service in China, demonstrating AsiaSat's full commitment to providing high value service to support HDTV broadcasting in China.