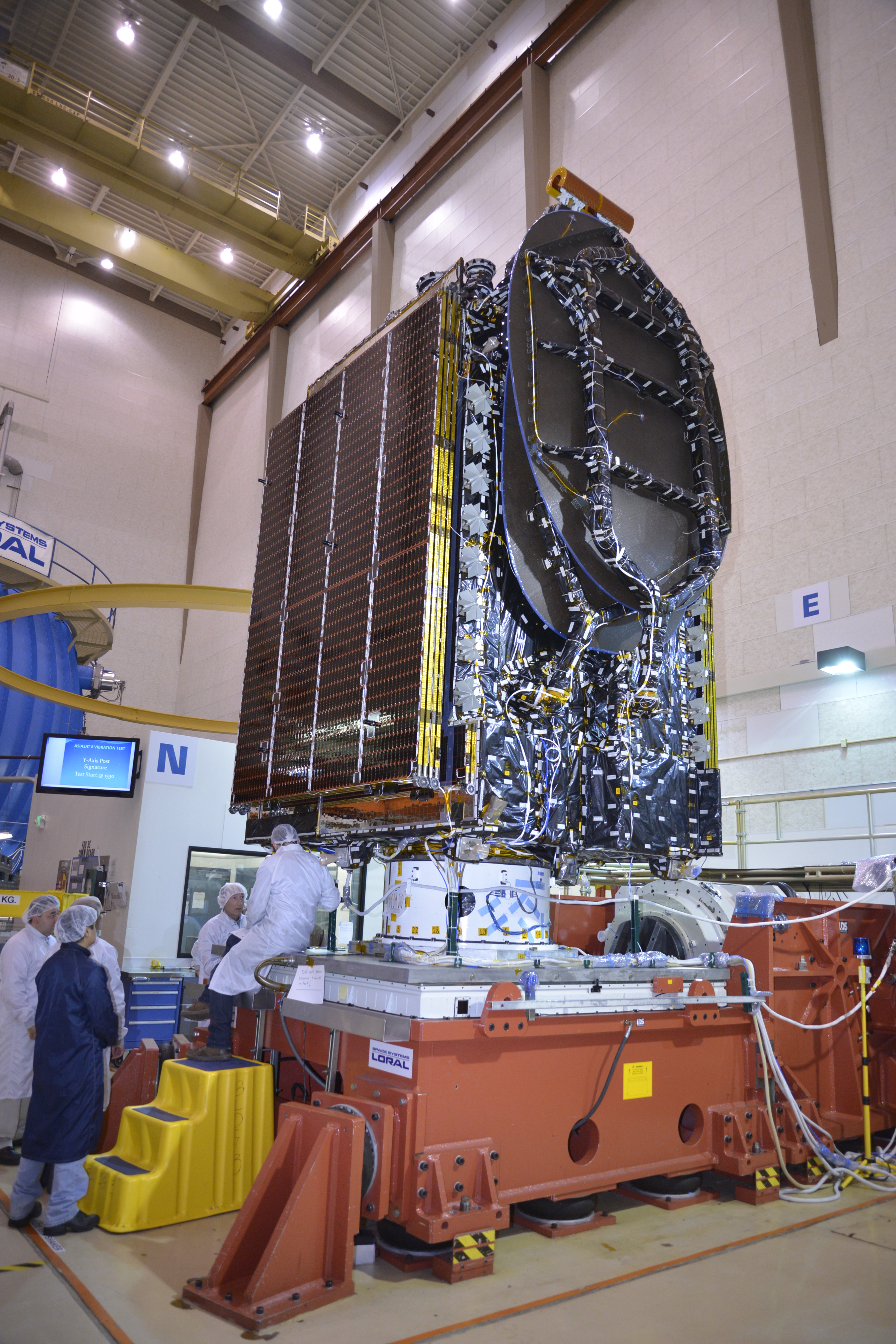 AsiaSat 6 and AsiaSat 8 have successfully completed thermal vacuum testing, a major program milestone to verify spacecraft performance and functionality in an environment simulating space.
Dynamics testing of the spacecraft has commenced subsequently. Accelerometers are installed to monitor the spacecraft's response during the test when the spacecraft is subjected to high-level acoustic noise and mechanical vibration to ensure it has adequate design margins to survive the launch environment.
The Compact Antenna Test Range (CATR) tests for AsiaSat 6 and 8 are scheduled to commence next month. During these tests, the integrated spacecraft's antenna and payload performances are measured to demonstrate compliance to spacecraft performance specifications.
These critical tests are essential in order to achieve the highest quality and reliability of the spacecraft before shipment to the SpaceX launch pad at Cape Canaveral, Florida, U.S.A.
AsiaSat 6 will provide new C-band capacity at the 120ºE slot, whereas AsiaSat 8 will be co-located with AsiaSat 7 at 105.5ºE to offer additional Ku-band capacity for DTH, data and broadband connectivity.