Janus was one of the longest-serving staff in the engineering and operations team before she joined the CEO office in 2018. With a passion for volunteering and helping others, Janus is one of the most active participants in the company's CSR activities.
Q: Janus, you are very active in joining the company's CSR activities. Over these years, how many activities have you participated in? What made you devote your time to help people in need?
A: I love spending time with children and helping people in need. As I recall, I have taken part in almost every single community service organised by the company.
I am truly blessed to have been a member of the AsiaSat family for so long.  Over the past 30 years, I've been fortunate to work for an amazing team led by great bosses and very talented colleagues. I am grateful for the growth that I have received, from the day as a fresh graduate joining AsiaSat, getting married, to becoming a mother; seeing daily how each of us learns and grows as a team, how to embrace change and challenges. While I realise how blessed I am, I very much enjoy the feeling of giving back and contributing to the society.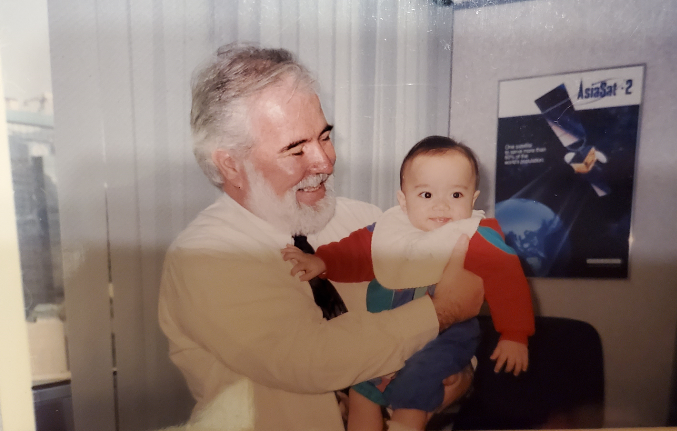 Janus's former boss in the Engineering Department, David Whalen happily holding her baby boy Harry, a day in 1996 when AsiaSat just brought Asia the second baby AsiaSat 2. On the wall is a poster featuring AsiaSat 2 and its Asia-Pacific-wide C-band coverage
Q: What is your most memorable experience among all these community services?
A: Our company's CSR initiatives demonstrate our commitment to the community through our engagement in a diverse range of social responsibility programmes, from green initiatives such as soap recycling, beach cleaning, to philanthropy and community service such as food rescue and assistance program, volunteerism in furniture repairs and clothes-sorting, charity walk. They gave me very different experience, excitement and satisfaction. I particularly appreciate the opportunities to bring with me my family to join these services, letting my boy understand 'It is more blessed to give than to receive'.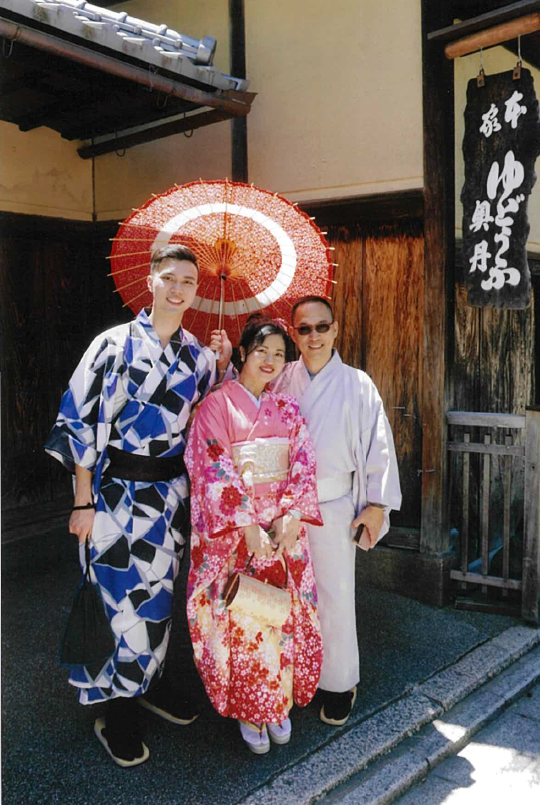 Time flies! Janus' baby boy has grown up and become a registered nurse! Janus with her son Harry on her right and her husband Tim during a relaxing trip to Japan before joining the CEO office to take up new challenges