The User
Television Broadcasts Limited (TVB), based in Hong Kong, operates five terrestrial free-to-air HD channels and OTT services of 59 channels via myTV SUPER and TVB Anywhere for its audience in Hong Kong and overseas respectively. Through its marketing and distribution arm, TVBI, TVB also broadcasts three satellite channels – TVB News HD, Asian Action HD and TVB Xing He HD via AsiaSat satellites. At its headquarters in Tseung Kwan O Industrial Estate, TVB manages a satellite antenna farm of 27 TVROs for receiving live channels and television content for its broadcast and online TV platforms.
The Challenge
Occasional interference from radar signals generated by altimeters installed on aircraft and terrestrial interference from nearby 5G base stations have affected the reception of TVB's C-band antennas of size ranging from 2.4m to 7m.
To help the user resolve the identified interference issues, AsiaSat worked with TVB's engineering team to conduct trials to demonstrate how AsiaSat's bandpass filters could address specific interfering frequencies.
The Solutions
Based on TVB's specific requirements, AsiaSat delivered a range of bandpass filters including the BPF-3646, BPF-3660, BPF-3700S and BPF-4230 models that are designed with optimised rejection and passband to reject 5G spectrum up to 3.6 GHz.
The BPF-3700S model is specially designed for China and Hong Kong SAR markets. The BPF-3646 and BPF-3660 models are customised to effectively suppress 5G interfering signals below 3.6 GHz, with the BPF-3646 model providing a better suppression and an even wider passband.
The BPF-4230 filter model serves to suppress radar signals from altimeters built on aircraft generally operating on 4200-4400 MHz band. It has 45dB suppression to radar signals above 4.23 GHz while offering 40dB suppression of 5G signals below 3.6 GHz.
Using the installation on a 7m antenna to illustrate the effectiveness of AsiaSat's bandpass filter in rejecting 5G and radar interference, below spectrum plots show the results before and after the bandpass filter was installed: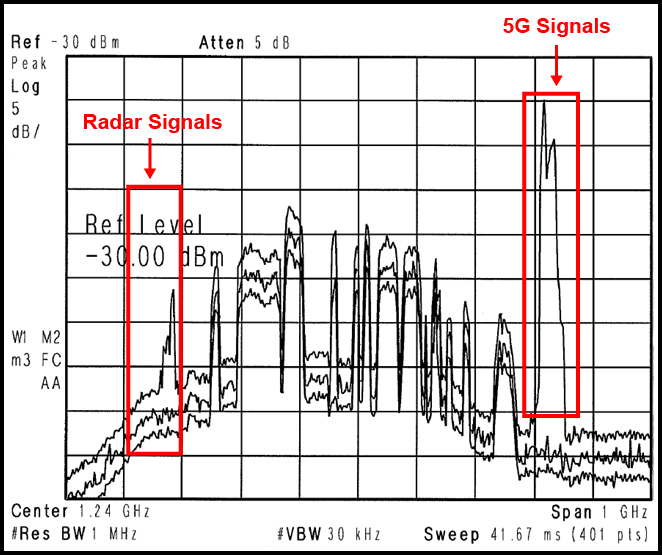 Above spectrum plot shows the 5G and radar interference before AsiaSat's bandpass filter was installed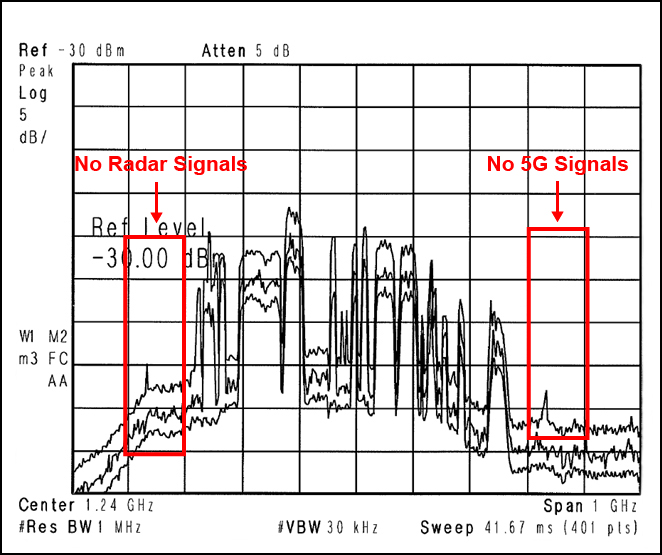 Above spectrum plot shows the 5G and radar interference being suppressed after AsiaSat's bandpass filter was installed
Below pictures show the installation of AsiaSat's bandpass filter onto one of TVB's 2.4m TVROs in its satellite antenna farm: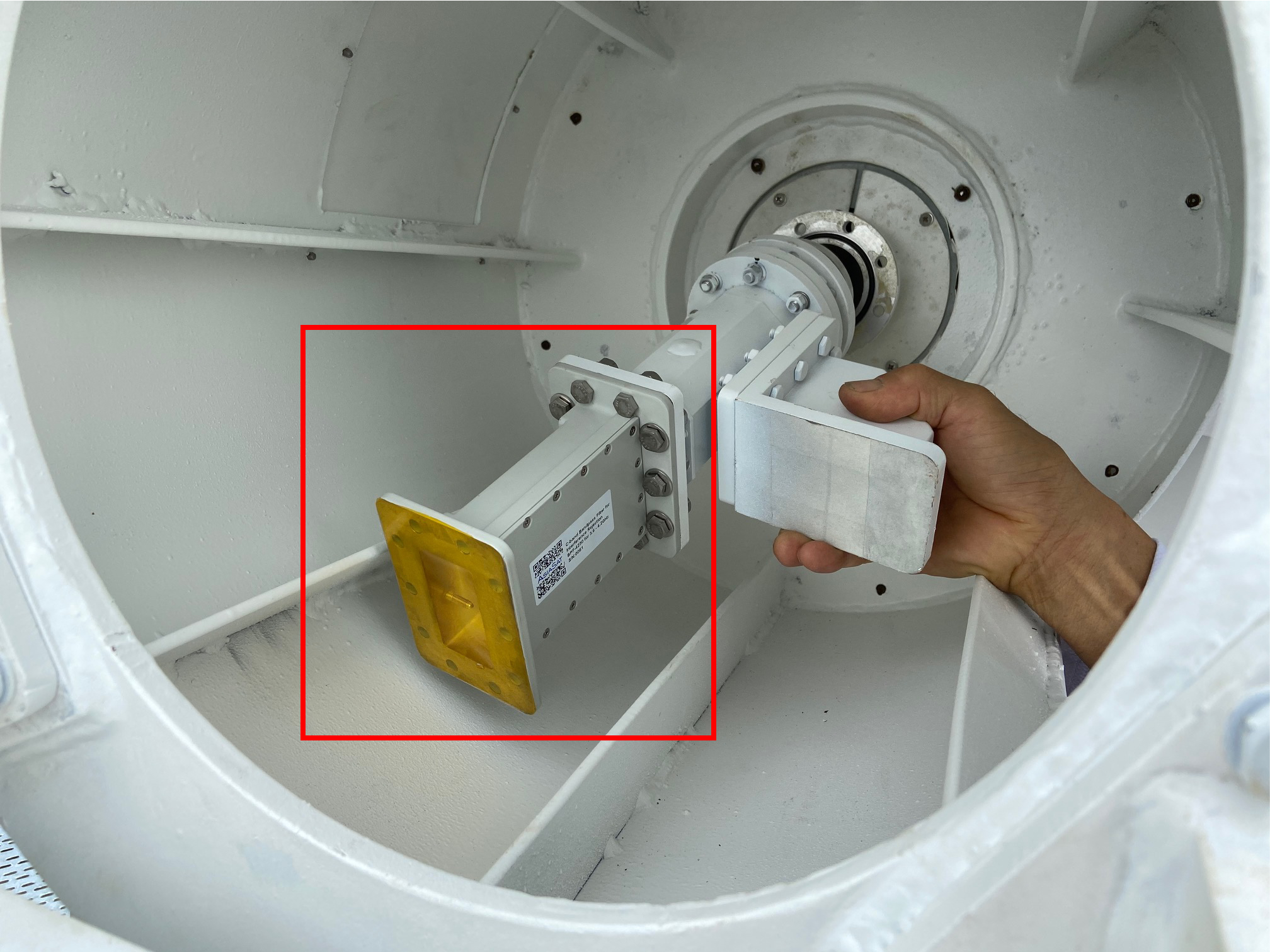 Installing AsiaSat's bandpass filter model BPF-4230 on the antenna feed of TVB's 2.4m satellite dish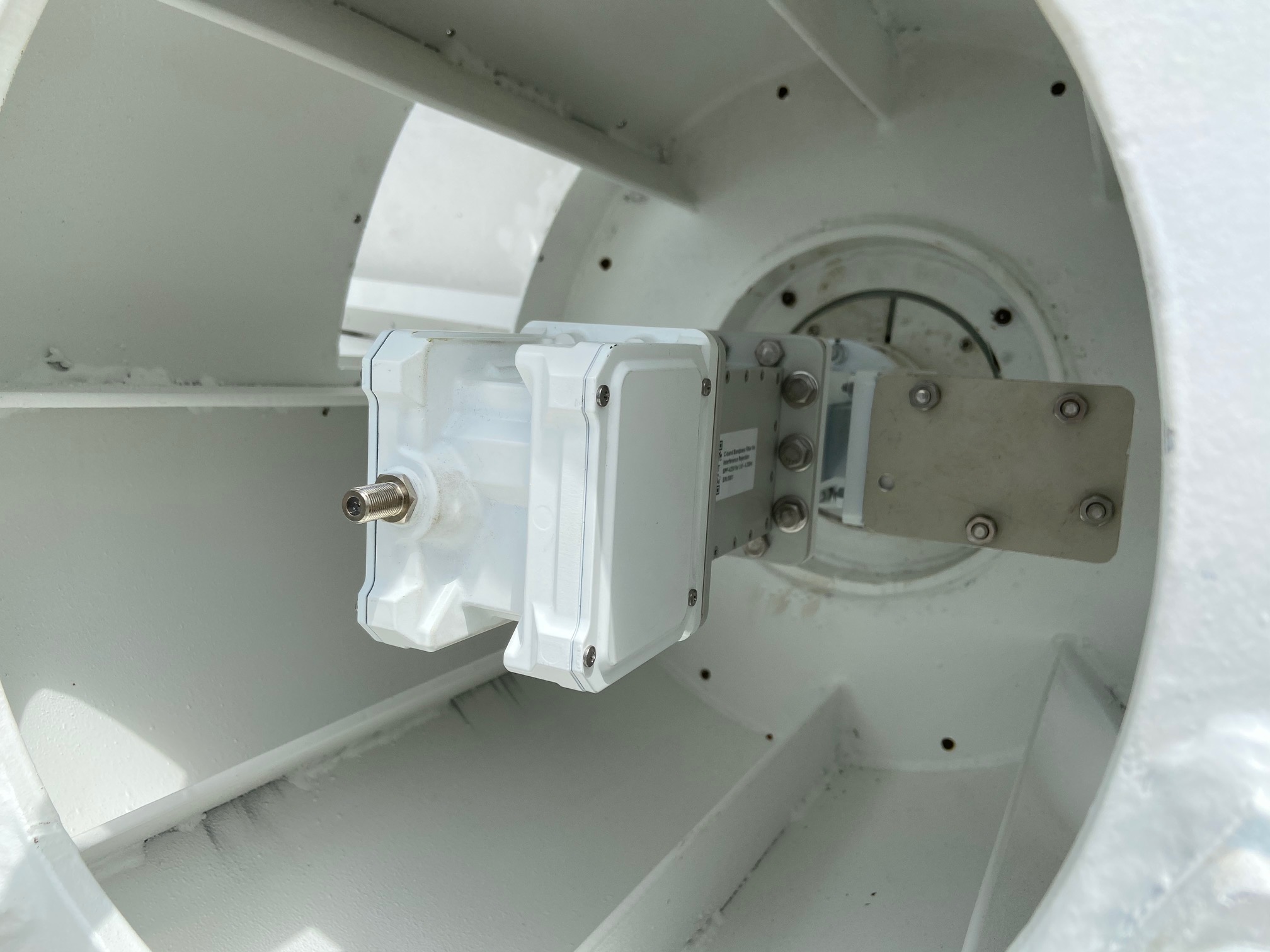 AsiaSat's bandpass filter connected with the LNB on the antenna feed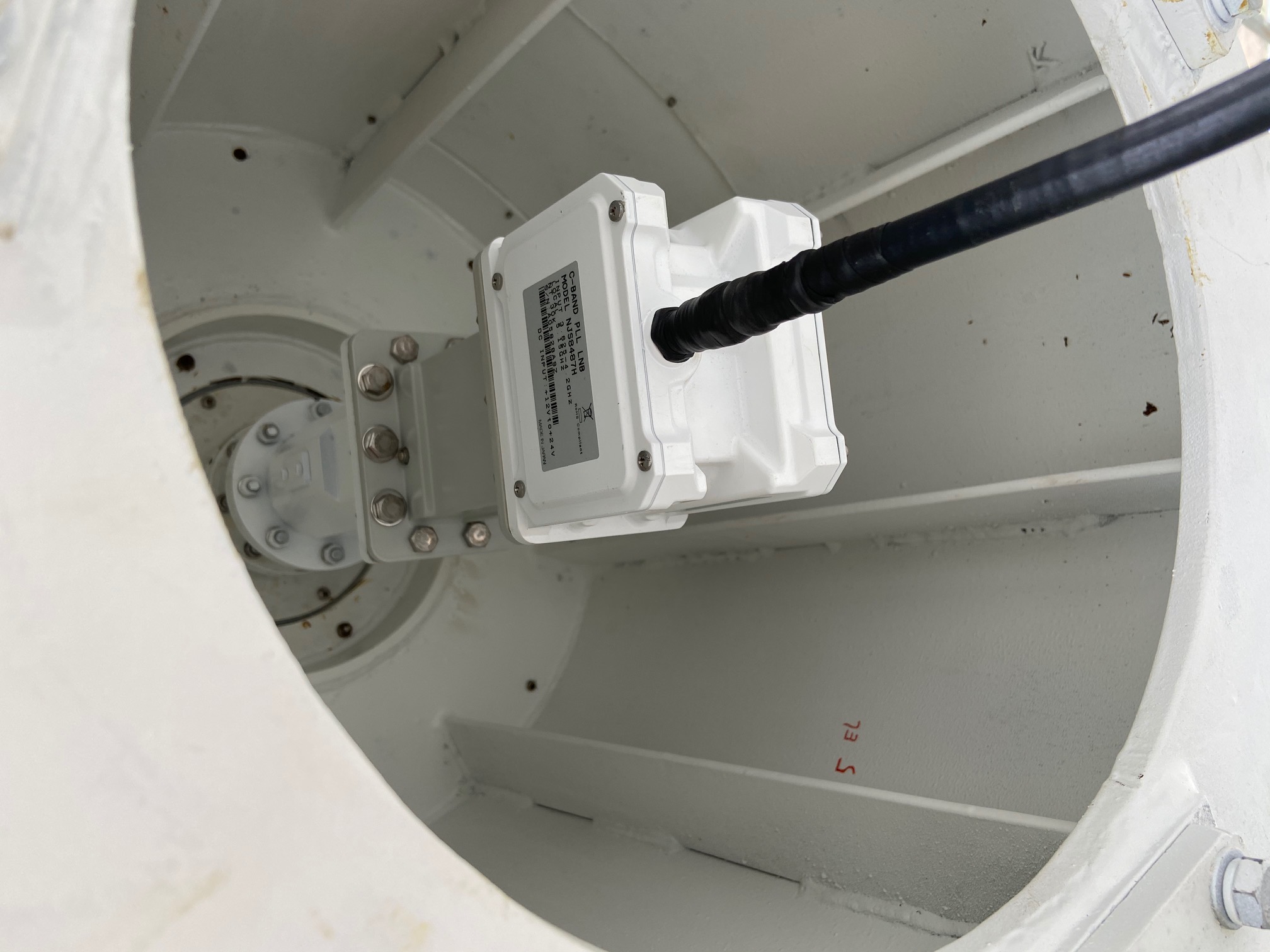 The BPF-4230 bandpass filter connected with the LNB and cabling for the 2.4m satellite antenna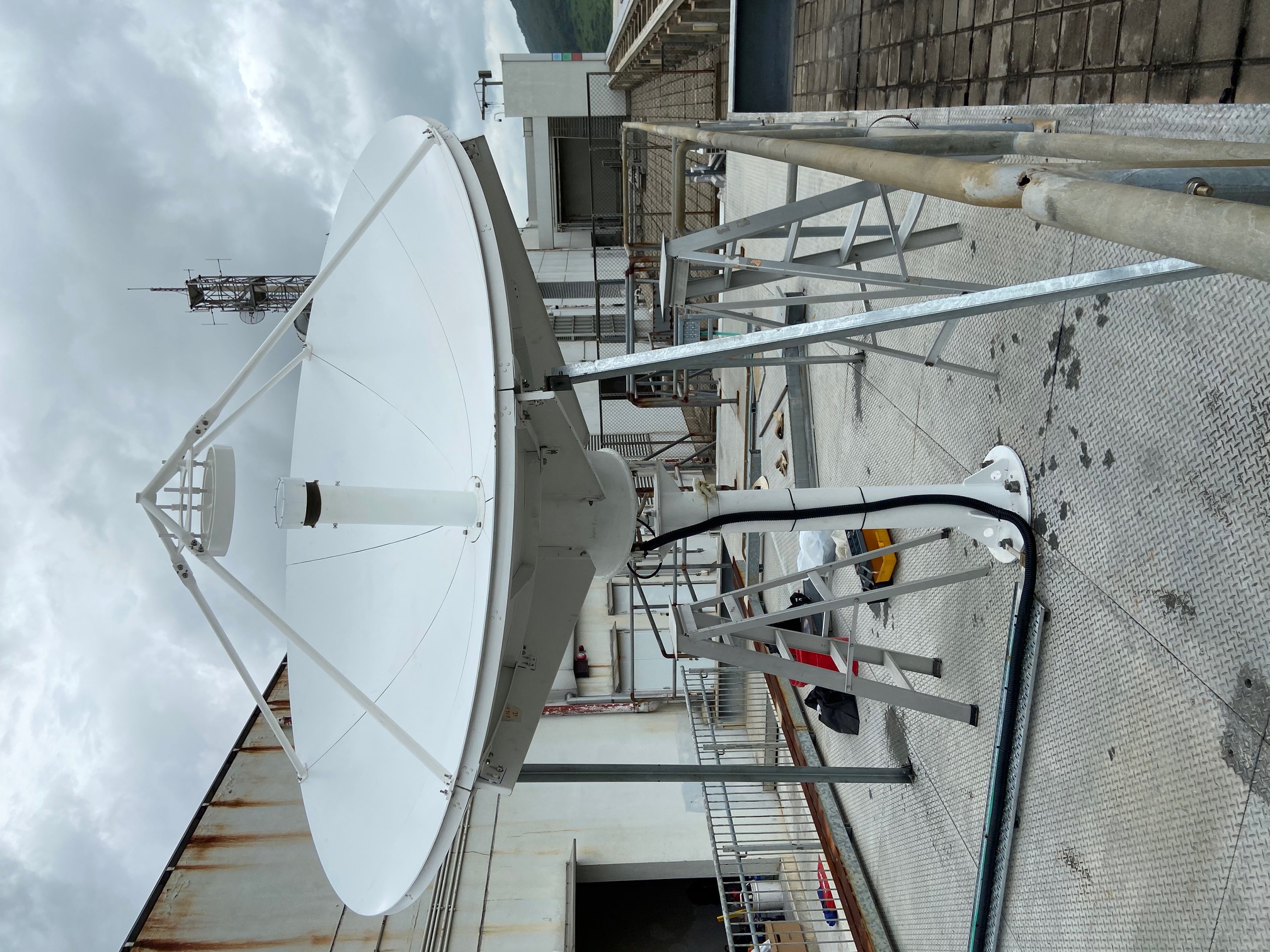 TVB's 2.4m satellite antenna system installed with AsiaSat's bandpass filter
TVB: "We are glad to work with AsiaSat's engineering team in solving interference from aircraft and nearby 5G base stations through customised tuned bandpass filters. It has been proved to be very effective in reducing those interferences. Thanks for their usual support."